Resources for small businesses affected by COVID-19
A list of resources to assist small businesses in coping with the effects of COVID-19 is available through the Gannon University Small Business Development Center
The
COVID-19 Relief Pennsylvania Statewide Small Business Assistance program
will provide grants ranging from $5,000 to $50,000 to small businesses that have been economically impacted by COVID-19. The Pennsylvania CDFI Network, a coalition of 17 Community Development Financial Institutions (CDFIs) that will support small businesses throughout the Commonwealth to access the grant funds, has issued an initial 
fact sheet
.
Please note that this is not a first-come, first-served program and that there will be multiple rounds of application windows. The application window for the first round of funding is expected to open on June 30th and remain open for 10 business days.
Though this 
fact sheet
 contains the most updated information, it is anticipated that there will be future updates as more details are finalized. With this in mind, it is recommended that interested parties also visit  
https://pabusinessgrants.com/
 to stay apprised of news and updates.
---




Credit Card Balance and Payment information

Online Check Reordering
Message from Harland Clarke:  We want to let you know that serving your financial needs during this unprecedented time is our top priority.  And we understand that you may have questions about conducting even the simplest of financial transactions, like reordering checks.
We want to remind you that you can place all of your personal check reorders 24/7 safely and securely at www.OrderMyChecks.com
Also, beware of suspicious emails and calls falsely representing a company or government agency asking for personal data. Unfortunately, cybercriminals take advantage of our natural anxiety during times like these. Please know we'll never contact you via phone or email to ask for confidential information.
Please observe the guidelines of the CDC to keep yourself and your family safe. We look forward to welcoming you back into our credit union lobbies very soon.


NCUA Fraud Prevention Center

List of Surcharge Free ATMs

Sheetz ATMs are Surcharge Free! Find a location near you or on the road!

Search for certified used cars online with Enterprise Car Sales

Credit Union member discount on car rentals from Enterprise!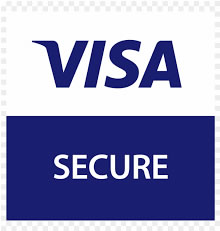 Visa Card Enhanced Online Security

New and Used Car Information and Pricing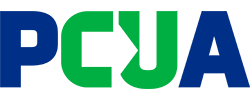 Pennsylvania Credit Union Association